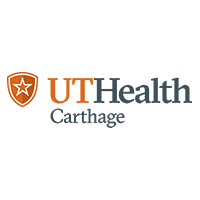 Time ZoneCST
CountyPanola
Emergency CapableYes
FIPS48365
Area Code903
About UT Health Carthage - First Physicians Clinic
UT Health East Texas is proud to bring you a team approach to medicine, innovative technology, and personalized service. It is our privilege to care for Carthage. UT Health Carthage is committed to exceptional healthcare. We constantly invest in revolutionary technology and service for our neighbors in East Texas.
We believe in East Texas – its spirit and its people, its history and its future. Already home to a community of people dedicated to delivering compassionate service, we are thrilled about what it means for us to join the UT Health East Texas family in 2018. This partnership means we can deliver greater access to world-class medicine, health centers, technology and research.
Together, we will fight for healthier neighborhoods and for higher qualities of life. We have hope not only in these new state-of-the-art healthcare and services, but in the people who have made this community strong for so many years.
Services:
Breast Cancer Screening
Digestive Diseases
Emergency Care
General Medical Surgical
Health Screenings
Heart Care
Imaging
Infusion Therapy
Laboratory
Medical Surgical Intensive Care
Nutrition programs
Obstetrics
Outpatient surgery
Patient Education Center
Pediatrics
Pediatric Medical Surgical
Pulmonary
Sleep Center
Tobacco Treatment/Cessation
Women's Health
Hours:
---
Recent Jobs at UT Health Carthage - First Physicians Clinic