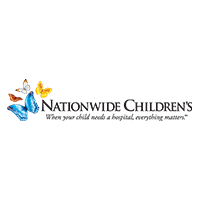 Time ZoneEST
CountyFranklin
FIPS39049
Area Code614
About Nationwide Children's Hospital
Nationwide Children's Hospital is a primary pediatric hospital in Columbus, Ohio, with more than 1,379 medical staff members and over 11,909 total employees. In recent years, the hospital has been ranked as one of America's Best Children's Hospitals by US News & World Report.
Services:
Angioplasty
Burn Care
Cardiac Cath Lab
Emergency Department
End of Life Services: Hospice Program
HIV-AIDS Services
Health Screenings
Hemodialysis
Home Health Services
Neonatal Intensive Care
Nutrition programs
Occupational Health
Oncology
Open heart surgery
Outpatient Care
Outpatient Physical Rehab
Outpatient surgery
Patient Education Center
Pediatric Intensive Care
Pediatric Medical Surgical
Psychiatric Care
Psychiatric Outpatient Services
Reproductive Health
Sleep Center
Support Groups
Tobacco Treatment/Cessation
Transplant Services
Departments:
Abercrombie & Fitch Emergency Center
Nationwide Children's Hospital Downtown Urgent Care
Childlab
Children's Radiological Institute
Childrens Hospital Cardiology
Childrens Surgery Center
Nationwide Children's Hospital Behavioral Health
Pediatric Pathology Associates
Pediatric Urology
Subway Restaurants
The Research Institute at Nationwide Children's Hospital
Toxicology Consultants
Hours:
Founded:
---
Recent Jobs at Nationwide Children's Hospital
There are no recent job listings for Nationwide Children's Hospital.
Please check back later.