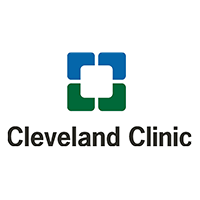 Time ZoneEST
CountyCuyahoga
Emergency CapableYes
FIPS39035
Area Code216
About Cleveland Clinic - Main Campus
The Cleveland Clinic is an American academic medical center based in Cleveland, Ohio. Owned and operated by the Cleveland Clinic Foundation, an Ohio nonprofit corporation established in 1921, it runs a 170-acre campus in Cleveland, as well as 10 regional hospitals and 19 family health centers in north-east Ohio, and hospitals in Florida and Nevada. Tomislav Mihaljevic is the president and CEO.
Outside the United States, Cleveland Clinic also operates the Cleveland Clinic Abu Dhabi hospital and a sports medicine clinic in Toronto. A Cleveland Clinic hospital campus in London is scheduled to open in 2021.[4]
Cleveland Clinic's operating revenue in 2017 was $8.4 billion and its operating income $330 million. That year it recorded 7.6 million patient visits and 229,132 admissions. As of 2018, it has over 52,000 employees, a figure that includes over 11,800 nurses and over 3,600 physicians and scientists. It publishes the peer-reviewed journal Cleveland Clinic Journal of Medicine.
Services:
Acupuncture
Allergy & Immunology
Anesthesiology
Audiology
Autism
Bariatric Surgery
Brain Health
Brain Tumor
Breast Health Center
Cancer
Cancer Services
Cardiac Services
Cardiology
Cardiovascular
Cerebrovascular
Child & Adolescent Psychiatry
Chiropractic Services
Colonoscopy
Concussion
Cosmetic Surgery
Dermatology
Diabetes
Diabetes Program
Digestive Diseases
Emergency Departments
Endocrine Surgery
Endocrinology
Endoscopy
ENT - Otolaryngology
Epilepsy
Executive Health
Eye Care
Facial Plastic & Reconstructive Surgery
Family Medicine
Functional Medicine
Gastroenterology
General Internal Medicine
General Surgery
Geriatrics
Gynecology
Head & Neck
Heart & Vascular
Hematology
Holistic Psychotherapy
Hospice & Palliative Care
Infants' and Children's Services
Infectious Diseases
Infertility
Integrative & Lifestyle Medicine
Internal Medicine
Massage Therapy
Maternal Fetal Medicine
Medical Oncology
Midwifery
Multiple Sclerosis
Neonatology (NICU)
Nephrology
Neurological Restoration
Neurological Services
Neurology
Neuromuscular Diseases
Neurosurgery
New Specialty
Nuclear Medicine
Nutrition Services
Obstetrics & Gynecology
Occupational Therapy
Ophthalmology
Optometry
Orthopaedic Services
Otolaryngology
Pain Management
Pathology
Pediatric Allergy & Immunology
Pediatric Behavioral Health
Pediatric Cardiology
Pediatric Dermatology
Pediatric Endocrinology
Pediatric Gastroenterology
Pediatric Hematology & Oncology
Pediatric Medicine
Pediatric Nephrology
Pediatric Neurology
Pediatric Orthopaedics
Pediatric Physical Medicine & Rehabilitation
Pediatric Pulmonology
Pediatric Radiology
Pediatric Rheumatology
Pediatric Surgery
Pediatric Urology
Pediatrics
Pharmacy
Physical Therapy
Plastic & Reconstructive Surgery
Podiatry
Primary Care
Psychiatry
Psychology
Pulmonary
Pulmonary Function Testing
Radiation Oncology
Radiation Therapy
Rehabilitation
Respiratory
Rheumatology
Sleep Medicine
Speech & Pathology
Spine Health
Sports Health
Stroke
Surgical Oncology
Transplant Center
Travel Medicine
Urology
Vascular Medicine
Vein & Vascular Care
Wellness
Women's Health
Wound Care
Hours:
---
Recent Jobs at Cleveland Clinic - Main Campus
There are no recent job listings for Cleveland Clinic - Main Campus.
Please check back later.