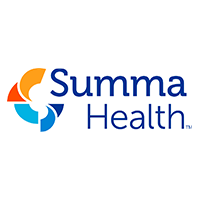 Time ZoneEST
CountySummit
Emergency CapableYes
FIPS39153
Area Code330
About Summa Health System - Akron Campus
Summa Akron City Hospital, part of Summa Health System, was founded in 1892 in Akron, Ohio, United States. From the first accredited radiology department in the country to the first adult open heart surgery in Akron, Summa Akron City Hospital has achieved national recognition as a healthcare provider.
Services:
Bariatric Care/Weight Loss Surgery
Cancer Treatment/Oncology
Cardiovascular/Heart
Dermatology
Diabetes Education
Emergency Care
Endocrinology
Family Practice
Gastroenterology
General Surgery
Home Care
Hospice
Imaging Services
Internal Medicine
Interventional Radiology
Lab Services
Maternity/Childbirth
Neurology
Palliative Care
Primary Care
Rehab/Physical Therapy/Occupational Therapy
Senior Health
Weight Loss Management
Women's Health
Wound Care
Departments:
Akron City Hospital Ob/gyn Triage
Akron Radiologists PC
Heart and Lung Center
Neurology And Neuroscience Association
Summa Health Akron Emergency Department
Summa Health System -Inpatient Medical Services
Summa Health System -Radiology Library
Summa Health System : Breast and Imaging Center
Summa Health System : Specialty Surgery Center
Summa Physicians Inc
Summit Pathology Associates
Cassava Cafe · Summa Emergency Associates
Summa Health East Pavilion
Summa Health Jean & Milton Cooper Pavilion
The Gift Shoppe
Virtues
Hours:
Founded:
---
Recent Jobs at Summa Health System - Akron Campus
There are no recent job listings for Summa Health System - Akron Campus.
Please check back later.