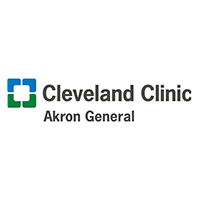 Time ZoneEST
CountySummit
Emergency CapableYes
FIPS39153
Area Code330
About Cleveland Clinic - Akron General
U.S. News & World Report recognized Akron General as the best hospital in Summit County and the 11th best in Ohio. The hospital also ranked nationally for Pulmonology and achieved the highest rankings in three other specialties.
Services:
Anesthesiology
Bariatric Surgery
Brain Tumor
Breast Health Center
Cancer
Cardiology
Cardiovascular
Concussion
Cosmetic Surgery
Diabetes
Digestive Diseases
Emergency Departments
Endocrinology
Endoscopy
Epilepsy
Facial Plastic & Reconstructive Surgery
Family Medicine
Gastroenterology
General Internal Medicine
General Surgery
Geriatrics
Gynecology
Heart & Vascular
Hematology
Hospice & Palliative Care
Infectious Diseases
Infertility
Internal Medicine
Maternal Fetal Medicine
Medical Oncology
Neonatology (NICU)
Nephrology
Neurology
Neuromuscular Diseases
Neurosurgery
Nuclear Medicine
Nutrition Services
Obstetrics & Gynecology
Occupational Therapy
Orthopaedic Services
Pathology
Physical Therapy
Plastic & Reconstructive Surgery
Podiatry
Primary Care
Psychiatry
Psychology
Pulmonary
Radiation Oncology
Radiation Therapy
Rehabilitation
Respiratory
Sleep Medicine
Speech & Pathology
Spine Health
Sports Health
Stroke
Surgical Oncology
Urology
Vascular Medicine
Vein & Vascular Care
Women's Health
Wound Care
Departments:
Akron General Lab Services
Cleveland Clinic Akron General Emergency Department
Cleveland Clinic Akron General Emergency Room
Fresenius Medical Care at Akron General Medical Center
Hours:
---
Recent Jobs at Cleveland Clinic - Akron General
There are no recent job listings for Cleveland Clinic - Akron General.
Please check back later.