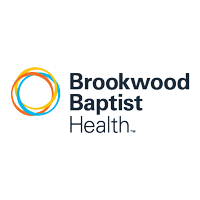 Time ZoneCST
CountyShelby
Emergency CapableYes
FIPS1117
Area Code205
About Shelby Baptist Medical Center
Shelby Baptist Medical Center started as a community hospital in 1959, opening with only 35 beds, 8 physicians and 25 nurses. Back then, patients had to ring a doorbell to be seen by a nurse in the emergency department. But today, almost 60 years later, Shelby Baptist Medical Center has become a cutting edge hospital located in the heart of Alabaster, equipped with 252 beds to care for those in our community, eliminating the need for patients to travel to downtown Birmingham to receive high-quality, compassionate care.
Over the past few decades, we have undergone several changes, but one thing has remained the same: our quality care. In fact, we've been recognized for our commitment to quality care with various distinctions including several Leapfrog Safety A scores, Joint Commission accolades, clinical excellence awards and more. Our high-quality care combined with our full range of healthcare services and treatments means you will never have to leave home to receive the care you deserve.
Services:
Cancer Care
Diagnostics
Ear
Nose & Throat
Emergency
Gynecological Surgery
Heart Care
Lung Cancer
Maternity
Orthopedics
Psychiatry
Pulmonary and Respiratory
Rehabilitation Services
Robotic Surgery
Sleep Center
Surgical Services
Urology
Weight Loss Surgery
Women's Health
Workforce Wellness
Wound Care
Hours:
---
Recent Jobs at Shelby Baptist Medical Center
There are no recent job listings for Shelby Baptist Medical Center.
Please check back later.